Autorwesen "Gewürzmischung je nach Geschmack dosieren" bedeutet übrigens übersetzt so viel wie "Wir wissen nicht, wie viel man ranmachen muss, damit es schmeckt, aber was wir wissen ist dass du, wenn du alles ranmachst, von innen verbrennst".
Ted_Underwood By 1960, women had lost half the space they occupied in 19c fiction, even though gender roles had become more flexible. I explore the paradox with @dbamman and Sabrina Lee, in a forthcoming piece in CA. Preprint: hcommons.org/deposits/item/… pic.twitter.com/C2wb8MR7Nz
tubibliotecaria Being a professional means being able to write emails that are essentially "fuck you, get your shit together" that are eloquent, professional, and painstakingly polite.
Das Messer hat seinen Schwerpunkt fern der Mitte, der Löffel spritzt mit Wasser in alle Richtungen. Das einzige Besteck, das sich zu benehmen weiß, ist die Gabel.
Tiefgefrorene Pasta mit Hammer und Meißel portioniert: ✅
Herr_Rau Liebe technikkompetente Edublogger, wisst ihr eigentlich, wenn euer RSS-Feed nur den Anfang jedes Beitrags zeigt, und wenn ja, warum macht ihr das so? (Leicht genervt.)
labenzticker eller (Konj.): Die Konjunktion eller verbindet zwei Sätze oder Satzteile, wenn deren Inhalte weder als einander verstärkend (wie bei und) noch als einander einschränkend (wie bei aber) dargestellt werden sollen:
"Der Film war simpel gestrickt, eller sehr… labenz.texttheater.net/eller
Meine Brutalismusbegeisterung hat ein neues Level erreicht, ich mag jetzt auch Waschbeton.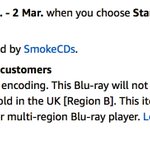 dgwbirch Hey Amazon, I didn't understand this message. It seems to be in some ancient script, dating back to before the internet. I put it into Google Translate and it came back with "stop arsing about and go to PirateBay like all normal people do". Is this correct? pic.twitter.com/qY0xkhFjVj
GabrielBerlin 💕 Verwöhnen Sie Ihre Liebsten mit Ihrer Abwesenheit 💕
GabrielBerlin Akzess deniert!
Eingib Passgelöt!
Passgelöt erronös!
Dein Kredit wird leiden!
Deine Kinder werden kein College!
Bis ins siebente Glied.
GabrielBerlin Ich sag mal so: Wer mit zentrifugalen Metaphern rummacht, sollte mal lieber in Deckung gehen, denn da gibts keine Tendenzen, da fliegt dir die Scheise nämlich mit Überschall um die Ohren