kleo_patraa Pretty sure I just received the best fake ID of my bartending career; a girl handed me my missing license from 2 years ago
peterbreuer "Wie hätten Sie gerne Ihr Steak?"
"𝘔𝘦𝘥𝘪𝘶𝘮 𝘪𝘵𝘢𝘭𝘪𝘤."
labenzticker Windsprach, die: Bezeichnet die Gesamtheit von sprachlichen Varianten, die in Umgebungen mit schlechter Verständlichkeit zum Einsatz kommen. Beispiele: Juno, Julei, Nordōst, zwo, ey!, engl. niner

Im weiteren Sinne umfasst die Windsprach auch die Buchst… labenz.texttheater.net/Windsprach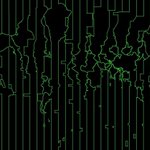 TerribleMaps A map of the world but it's just the time zones pic.twitter.com/VURJXLeROc
SimonDeDeo Kullback-Leibler divergence has an enormous number of interpretations and uses: psychological, epistemic, thermodynamic, statistical, computational, geometrical... I am pretty sure I could teach an entire graduate seminar on it.
Ich eröffne eine Daddelhalle und nenne sie BELOHNUNGSZENTRUM. #repost
Ich eröffne einen Imbiss und nenne ihn HUNGERENTFERNER. #repost
Ich eröffne ein Geschäft für steampunkige Glirarien, Onduliereisen, Sanduhren, Zylinderhüte etc. und nenne es MAD PROPS.
"Schönes geschlossenes Weltbild haben Sie da. Wäre doch schade, wenn es ins Wanken geriete."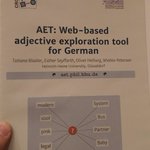 ojahnn I have a poster in P25, stop by if you're interested in legal babies or regional partners! #lrec2018 pic.twitter.com/D3s1TOmuQE