@spinfocl Woher wüsste man sonst, dass es wichtig ist?
FR31H31T Äpfel – die Kartoffeln der Lüfte
"Immer mehr Menschen sehen sich selbst als Opfer oder identifizieren sich mit welchen. Der Grund ist rechts wie links der gleiche: Man scheitert an den eigenen Ansprüchen." Das große Mimimi zeit.de/kultur/2018-05… via @zeitonline
bundesamtfvs Erst mal die brandgefährlichen 73-jährigen Terroromas aus dem Verkehr ziehen. Mit nur drei Polizisten konnte die zahlreich allein erschienene Person überwältigt werden. Es gab nur leichte Verletzungen am fragilen Selbstbewusstsein der involvierten Beamten. #prioritäten #B2705 twitter.com/ER_MV/status/1…
Bitte nicht mehr Antinatalisten sagen, sondern Pimpfgegner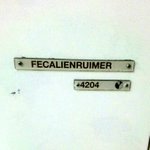 oaostrik OK, dan spreken we af bij fecaliënruimer 4204 op station Schijnpoort. pic.twitter.com/ksAfdhetxC
@ojahnn You gonna hang on to that hairstyle? It's rad. :D
existentialcoms It's also a little amazing to me how many people confuse their weird sexual hangups and insecurities with a coherent, overarching political and life philosophy.
existentialcoms These right wing "self help" gurus are pretty surreal. They are like:
1. Exercise regularly.
2. Focus on concrete goals.
3. Find supportive friends.
4. Women are serpentine creatures that undermine society and must be tamed by a dominant will.
5. Stay hydrated.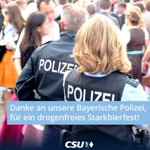 J0HNTH0N warum ich glaube, dass der #CSU echt nicht mehr zu helfen ist pic.twitter.com/bF0vEof4ZA
copenhagenize When your temporary cycle track - due to roadworks - is better than other cities' "permanent" bike infrastructure. #Copenhagen pic.twitter.com/rQxikCRQKk
@kordsnachricht das beweist eindeutig dass das insektensterben real ist weil die sind ja wohl eindeutig TOT!!!11
DrRachelNitride Really useful guide to how to make a great poster.
An extra tip: if you print out a draft of an A0 poster shrunk down onto on A4 paper and there is any text you can't read, that text is too small. This applies to bullet points, figure legends, axis labels, etc etc. #phdchat twitter.com/annacle_scienc…