I don't always work on Sundays, but when I do, ich lasse mir von Kötter die Uni öffnen und genieße die extreme schreibförderliche Ruhe.
@ojahnn So unpremiume Uhrzeiten haben sie in Japan? smh
Diese 45 Tweets zeigen, dass Jesus lebt. Tweet 1: "Jesus lebt." Tweet 2: "Wahrhaf
NEUN™. Die Uhrzeit mit dem gewissen Etwas.
jedes Widerwort als eine "vicious attack on free speech that must be met with gunfire" framen
peterbreuer Seit ich weiß, dass man die DNA auch aus Haaren isolieren kann, trage ich im Treppenhaus ein Haarnetz, damit mich die Nachbarn nicht klonen.
@ojahnn At a measly 120V, you do want a double dose, don'tcha
knubbelpups Ich bringe meinen Kindern bei "Es klappt nicht." zu sagen, wenn sie etwas nicht hinbekommen.

Und nicht "Ich kann das nicht."

Ein Unterschied.
shengfui Wichtig: Maskulisten im Dialog immer als MaskulistInnen mit großem Binnen-I bezeichnen, um sie schnell auf Betriebstemperatur zu bringen.
"Finally, by way of porn, another example."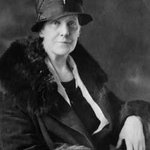 drguidoknapp Die Erfinderin des #Muttertages versuchte ihn in den 1920ern gerichtlich verbieten zu lassen. Er war ihr zu kommerziell geworden.

Quelle: bit.ly/2qFyJZn pic.twitter.com/3hoULjyA10
dgonzales1990 My 3yo is asking daily for research updates. Awesome at first.

But now he goes into PI-mode when I get home (but isn't wearing pants).

"How were the worms today"
"Did they sleep more or less"
"Can you have this figure to me by the morning"
"Can I have some goldfish"

Brutal.
Wort des Tages: Druckläuterungsgerät