#tbt 2011, als ich schockiert feststellte, dass die Niederlande eine nördliche Hälfte haben
Gute Arbeitsteilung zwischen mir und Zukunftskilian: Ich trage das Fahrrad in den Keller, er ölt es und trägt es wieder rauf.
Schplock "Ein junges Paar soll die Eltern des Mannes ermordet [...] haben. Wer war die treibende Kraft hinter der Tat?"

Könnte es eventuell sein, dass uns die FAZ in der Überschrift "Schwiegereltern ermordet und eingemauert?" schon einen klitzekleinen Hinweis ...?
m.faz.net/aktuell/gesell…
skglas Vielleicht sollte man künftig von "Citizen-generated Content" sprechen; der mündige Staatsbürger, der sich Schreibzugriffe in den kollektiven Aufmerksamkeitsraum erlaubt, haha
tesseralis "You're nothing like my Firebolt!" Harry screamed. "You're just a Muggle machine."

"Silly boy," said the robot. It projected the word "ROOMBA" in ghostly letters. "Let me show you who I truly am."

The letters rearranged themselves to read... "A BROOM".

"No!" cried Harry.
peterbreuer Pute mit Rind – was ist das für ein seltsames Wurstkonzept der Dr. Oetker Jubiläumspizza? Komodowaran mit Ziege oder Löwe mit Gazelle hätte ich besser verstanden. pic.twitter.com/SjbL7IvbHv
Ich warte noch auf "sine qua non" als Slang für "unbedingt". "Ey, sine qua non, Alter!"
(Enya voice) abstract away, abstract away, abstract away
Grumpfdalm Endlich Frühling, endlich versuchen die Bäume wieder, sich mit meiner Nasenschleimhaut zu paaren. 2/10 would not recommend.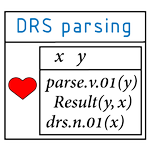 MeaningBank The evaluation period (25.02-11.03) of the first shared task on Discourse Representation Structure (DRS) parsing is approaching bit.ly/drs_parsing pic.twitter.com/REY04KZtI1
nlpnoah My class notes evolved into a "contextual history" for contextual word vectors. The main ideas behind ELMo and friends, for not-yet-experts in NLP. arxiv.org/abs/1902.06006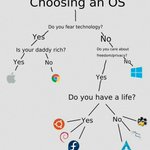 cdrrazan Choosing OS the best way!! .@nixcraft #linux #OS pic.twitter.com/2BuQCNI5En