Erste Daesh-Anhänger sollen aus Wut über die neue Bezeichnung schon geplatzt sein.
SoVeryBritish Rising levels of lividness:
"Steady on"
"There's no need for that"
"I beg your pardon?"
"Now look here!"
"Erm... Excuse me!"
"Right!"
POTUS Slamming the door in the face of refugees would betray our deepest values. That's not who we are. And it's not what we're going to do.
bundesamtfvs Hoffentlich haben alle die Lektion gelernt: Ohne Vorratsdatenspeicherung kein Fußball! (Und ohne Abendessen ins Bett.)
Lotterleben Random Kostümideen für 100: ich näh mir nen rosa Mantel und geh als Vulva. #ohneanlass instagram.com/p/-Oln2xKLEU/
skeptikantin Ich will nicht alles wissen. Aber ob ich wissen will, dass ich etwas nicht wissen soll, weil ich's nicht wissen sollte — schwierig.
skeptikantin "Details könnten die Bevölkerung verunsichern."

Beruhigend.
alles_b Wenn einer früher gemein zu mir war und ich mich beklagt hab hat mein Papa gesagt "Das durfte der gar nicht." und dann war es besser. Tja.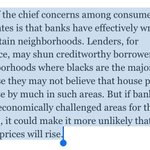 deliprao Fairness in AI algorithms should be extended fairness in statistical metrics in general. mobile.nytimes.com/2015/11/17/bus… pic.twitter.com/9ePVGJB3pW