"Boah, diese Haare! Der hat bestimmt eine Zementmischmaschine im Badezimmer."
SoVeryBritish "Feel a bit rough actually" - Translation: Please call an ambulance
Why bother using a VPN if NetworkManager happily falls back to unprotected network if connection fails; no easy way to change that #BadUX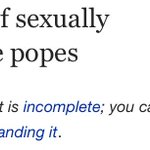 AliceAvizandum does... does wikipedia want me to fuck the pope pic.twitter.com/yqDAAMOGLw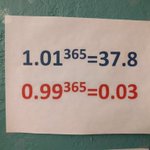 jedc Perhaps the most important startup equation? (Constant improvement trumps all)

As spotted at @homebrew HQ. pic.twitter.com/PQcHdwossx
amyquispe I had half a mind to change my twitter bio to "thot leader" but my friends said no.
amyquispe It's not just with startups. The problem I see in like, all [tech] career advice is that it's rife with survivorship bias.
amyquispe If you are trading labor for equity you are, in fact, investing. Do not back down. Ask investor questions.
amyquispe that time i accidentally pushed back a meeting 4 hours by using military time.
amyquispe told someone i was free at 1530, so they scheduled me for 5:30pm. i then confirmed with them 1730, and so they decided to meet at 7:30pm.
Deutsch_Falsch Erschnatzung is the German word for lines of fire from multiple positions that cross in a small region.