Lotterleben Twitter! Kannst du mir frische Rapmusik für die Überrschungsdeadline-Nachtschicht empfehlen? Gern wenig Kackscheisse oder Haus/Maus-Reime.
Schauspielerin genervt zum Regisseur: "War das hinreichend hinreißend?"
@hllizi Ein Freund hat 2004 eine Kanzlerschaft Bohlens and die Wand gemalt&was wir dann mit verteilten Rollen mit dem Reichstagsbrand machen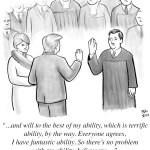 kylegriffin1 .@NewYorker wins the day. pic.twitter.com/z0Itg2F7Jv
"Das Gespräch kann nicht weitergehen, bevor jemand den offensichtlichen Witz macht. Kommt, Leute! Wer opfert sich?"
hmason When a new startup announces an implausible "AI", always look at their jobs page to see how many low wage "trainers" they are hiring.
astefanowitsch Bis Freitag hätte ich "Kotau" ja für ein Synonym für "Hundewiese" gehalten, aber das deutsche Feuilleton hat mich eines Besseren belehrt.
abnor_malik #mask @MoragHickman | photo Jon Plimmer | #screaming #weirdo @abnor_malik instagram.com/p/BEYCP4vA3HS/
Mein Hobby: mich mit obskuren Lesarten rausreden
Smart Home des kleinen Mannes: mit Handy die Wohnung verlassen, Musik geht von selbst aus. Weil die Bluetooth-Verbindung abreißt.
porrporr Identitäre noch nicht ganz einig: "Wir sind eine intellektuelle Bewegung, nicht Die SA, oder?" #antifa pic.twitter.com/mSOBLk2veK
the_maki Kunden, die hier kauften, kauften auch bei "Panzertür-Ede", "Vorhängeschloss-Joe" und "Sicherheitsglas-Charlie". pic.twitter.com/5UM71NVFkS