durst Selbstbild als Borbie, der Barbie für Jungs.
SoVeryBritish "I might give it a miss" - Translation: You're more likely to see Henry VIII and all his wives there than you are me
Mobile-first-Web-Frameworks eignen sich übrigens auch sehr gut zur Herstellung von auf mobilen Geräten unbenutzbaren Seiten. ☝️🤓
PeARSsearch You know things are bad when the academic job ad in your inbox brags about the position being 'in a stable democracy'.
RyanJohnNelson Today is the feast day of St Cecilia, patron saint of people who literally can't even. pic.twitter.com/augTEsHvY0
mogelpony Befinde mich in einem Burgerrestaurant, in dem man sich die Stopfen direkt in die Herzkranzgefäße einsetzen lassen kann.
wellendonner OH: "Sorry officer, I have a resting insubordination face."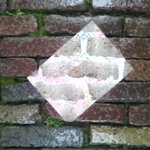 texttheater Flugblatt, ins Pflaster eingebettet pic.twitter.com/7DDG2wowJ3
EmmaShoucair Sometimes I bake gingerbread cuneiform tablets (Codex Hammurabi) pic.twitter.com/lKlndCc15d