kykel Der Yogitee ("Compassion will make you beautiful.") hilft mir in dieser Situation auch nicht.
davorg I don't like being called a "grammar nazi". In future, please describe me as "alt-write".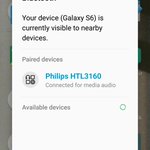 WHY THE F*CK IS THIS A DIALOG AND NOT A NOTIFICATION #Android pic.twitter.com/4omsbloPEb
Lotterleben Spotted: @paskow s s Bürotür :D <3 pic.twitter.com/tVhAgBD3nJ
*will weniger Öl fordern*
Me: "such methods have not been shown to scale"
Thesis committee member: "citations needed"
Do we have a scope of negation issue here?
_Contracts11_ Sorry for the silence, been busy building useful and truly innovative stuff. Besides that, did anybody found a blockchain use case yet?