literalbanana nice replications you got there

would be a shame

if they turned out to be

ludicrous overgeneralizations from a comically limited set of behaviors performed in an impoverished context
planet_eltern Große Liebe hingegen für die Frau bei Lidl an der Kasse, die unglaublich freundlich auf den weinenden Dreijährigen reagierte, der so gerne eine riesige Gartenschaufel gekauft hätte, und die gemeine Mama (me 🙋) sagte Nein.
'Ich verstehe dich so, so gut!', sagte sie. Das half. 💚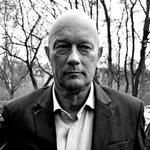 titanic Einer der ganz Großen

Lenker, Visionär, Patriarch – die Ära Kemmerich ist zu Ende. Ein Abgesang: titanic-magazin.de/artikel/2020/0… pic.twitter.com/xm6tV85O5o
jensscholz Es ist total erstaunlich: Vor 20 Jahren war ich noch bürgerlicher Spießer. Vor zehn Jahren war ich plötzlich so'n sozialliberaler Nerd, heute bin ich linksextremer Gutmensch und das alles, ohne dass ich meine politische Einstellung irgendwie geändert hätte.
reno_blaustein [vermutlich] queere schriftsteller:innen und ihre monumente - zur ästhetik des queeren sitzens

ein thread pic.twitter.com/39Ly84QeVW
'A "laissez faire" group is about as realistic as a "laissez faire" society; the idea becomes a smokescreen for the strong or the lucky to establish unquestioned hegemony over others.' twitter.com/miniver/status…
ben_machell What's the wellest an email has ever found you?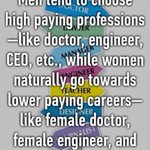 EvelynFigs "Men tend to choose high paying professions - like doctor, engineer, CEO, etc, while women naturally go towards lower paying jobs like female doctor, female engineer, and female CEO" #payparity #genderbias pic.twitter.com/62rpfImunr
Wort des Tages: Photonenhagel