national serendipity plan
MalcolmOhanwe Im #Afroshop meines Vaters bin ich praktisch aufgewachsen. Für den @bayern2 und @zuendfunk habe ich dazu mit @KMusebeni ein Radio-Feature gemacht über Haare, Haut und Schwarzes Deutsches Unternehmertum.

👇🏾👇🏾👇🏾
br.de/mediathek/podc…

Ps: Erratet ihr, wen mein Dad da frisiert? pic.twitter.com/EEUSuYjjV7
Wenn ihr nicht mindestens einmal in eurem Leben deutlich mehr Locher, Tacker oder Geodreiecke besessen habt, als ihr braucht, was seid ihr dann für Menschen?
perseveresther die Versammlung aller Personen, die sich nicht mit sich selbst versammeln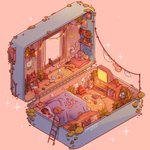 evergreenqveen Pick your quarantine room: 1 or 2? pic.twitter.com/DRb1GlKh2c
JayCogi get yourself a friend who makes you hot chocolate, on a stove, by melting actual chocolate into milk
JamesBlunt During lockdown, while many other artists are doing mini-concerts from their homes, I thought I'd do you all a favour and not.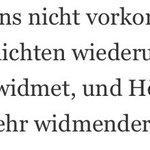 FJ_Murau Selbstbild als »durchaus sehr widmender Dichter« pic.twitter.com/zEqMT69hjq
"Hey, I don't make the rules. But I don't make the exceptions either."
Aus aktuellem Anlass verstärkter Hass auf Menschen, die in der Mitte des Gehsteigs schlendern oder in Durchgängen stehenbleiben
zeitonline Testen – Isolieren – Tracken. Wie können wir zurück auf Normalbetrieb? Zwei Wirtschaftswissenschaftler vom RWI plädieren dafür, schnell umzuschwenken. #Cornavirus trib.al/rGcZeOD
skglas DAS Schätze ich an unserer Politik und an unseren Politikern: zuzugeben, dass man noch nicht weiß, ob Dinge zu 100% richtig sind und offen zu sagen, dass man auch Fehler machen wird! Das schafft ein Tru. nicht, ein Pu. nicht, usw.
Leahgreenb I can't believe we have to clarify this but a scenario where the hospital system collapses and a million Americans die is also a scenario where the economy is very, very bad