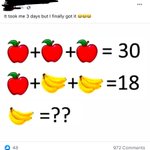 KevinFarzad The people who are confident they know more about Covid than scientists sure love posting stuff like this on Facebook pic.twitter.com/YVn4QQkAss
rietzi "Durchdachtes genießt den Vorzug gegenüber letztminütigen Hervorbringungen, welche man sich Tage später nur noch unter Schmerzen anschauen kann." #journalismus. Forever Wochenzeitung!
BiFi, aber als Koseform von Bielefeld
GalaxyKate Anyone got a good general guide to distributed data structures?

I'm finding a lot of talks that seem promising but end with "don't think about it , use Product X"

But am looking for a general/philosophical/ontological look at how they work.
pattonoswalt Everyone who's tweeting, "I'm bored" -- this is SUPPOSED TO BE BORING. POLITICS SHOULD BE BORING, COMPETENT PEOPLE TAKING CARE OF SHIT SO YOU CAN LIVE YOUR LIFE. IT SHOULDN'T GOBBLE UP ALL THE OXYGEN IN EXISTENCE. The fuck is wrong with everyone? #VPDebate
BartTrouw Het volk smeekt om onvrijheid, maar onze premier is een meedogenloze liberaal!

Dingeman in @trouw pic.twitter.com/4IUaDPtI0l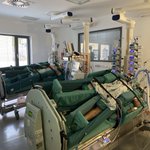 Robert_Tweetet @Fischblog @dieseBirgit Für die, die es nicht verstehen. so sieht das dann aus. pic.twitter.com/lKNqSMs7hg
GabrielBerlin Warum heißt es Talkshow und nicht Entgegnungsstätte
gchrupala Good strategy for figuring out Dutch: things which in English are lexicalized metaphors which died centuries ago, often look like plain compositional phrases. Case in point: "we stellen het op prijs..." = we appreciate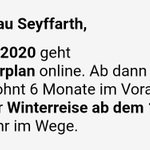 ojahnn naja, *fast* nichts, oder pic.twitter.com/avuOAINs0j
skglas Gibt es qualitative Angaben darüber, in welchen Kontexten sich die Menschen zurzeit am ehesten angesteckt haben?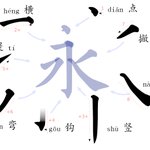 linguopunk Chinese characters are nor random pictures. They are assembled from blocks radical. And radicals are assembled from standard strokes.

There are 8 most popular strokes and 永 character ("forever") is known because it contains all 8 strokes.

en.wikipedia.org/wiki/Eight_Pri… pic.twitter.com/FbvsC6lK7b
skglas Ich habe nichts gegen Frau Lambrecht, aber ich fände es einfach ganz nett, wenn zuständige Minister/innen nicht vorsätzlich verfassungswidrige Gesetze verabschieden oder dazu beitragen.