Nicht immer nur "In der Weihnachtsbäckerei" hören, sondern auch mal den GUTSLES-GABBER
Besäugnis – Exzess an der Mutterbrust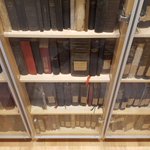 texttheater Die Gesangbüchersammlung meines Vaters sieht aus wie eine Installation von Reinhard Mucha. pic.twitter.com/CV9s7xIhSS
wiase Auf der Nudelpackung steht, man solle "ab 6 Minuten Kochzeit auf Bißfestigkeit prüfen". Stündlich oder wie.
Sektordrei Habe mal eben....
1. "Fucking" (heißt künftig "Fugging")
2. ADAC-Motorwelt
3. Lindenstraße
4. "Hackenporsche" (nicht mehr im Duden)
5. U55 (stellt Betrieb ein)
6. Baustelle Humboldt-Forum (irgendwie wohl fertig)
7. Kürzeste Regierungsphase Thüringens. pic.twitter.com/9yUHlclxAW
praejudiz Als Ergänzung: Griechenland hat da recht effektive und offenkundig auch mit Grundrechten vereinbare Konzepte für solche Einrichtungen.
Pad the container to reduce the impact of impact
GabrielBerlin "Es ist mir ein völliges Rätsel, wie Sie Mysteriumsbeauftragter werden konnten."
"Danke."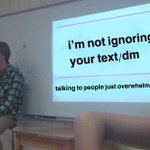 elfpercy @/everyone pic.twitter.com/ogdbL3nMWy
johl This is one of the most fascinating things I have read in a long while: the BioNTech/Pfizer SARS-CoV-2 mRNA vaccine explained in a way that computer people can understand. twitter.com/PowerDNS_Bert/…
anna_pryslopska Meeting the family for #Xmas. pic.twitter.com/fzA0IQs6wX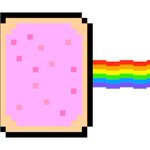 pepijndevos nyand gate pic.twitter.com/Z1A9ydQEWx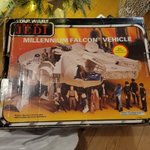 officialHJesus 37 years ago I was hoping for a Millennium Falcon for Christmas. Instead I got a rebel transporter. Every year since I have reminded my family of this injustice. Today 37 years later I finally got a vintage Millennium Falcon. Merry Christmas everybody...😀 pic.twitter.com/pTKxBZMaWQ