der_fuggs Frag mich wie viel Gouda die damals im Mittelalter gemacht haben, dass heute immernoch welcher da ist.
Twitter Twitter is about to go offline. See you soon!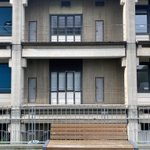 campuserleb_hhu Diese traumhaft schöne Front gehört zu Gebäude 26.03-Biologie. Für Euch gefunden und festgehalten, denn unser Campus hat lauter so schöne Einzelheiten #hiddenHHU @HHU_de #campuserleben #campuserlebenHHU #campusleben pic.twitter.com/AWEjvPibzq
stralauinBerlin Und es ist bitter, daß die SPD-Führung sich immer noch hinter Stilkritik an ukrainischen Politikern versteckt, anstatt substanziell zu helfen.
danieldekok If you are doubting whether to join #MastodonSocial — there is a window of opportunity to replace an ad-driven, failed platform where you are only the product.

Such opportunities only present themselves once in a decade or so, when there is the perfect storm.
robbyhunke Das ist ganz stark lieber Kollege Thomas Fleischmann. #Katar pic.twitter.com/8mJEHDDTxC