MNateShyamalan im a proud tesla employee. do i work 13 hour days? yes. is my job to keep elon from biting wires? sure. do i have to bring a bucket of decoy wires to throw him off the scent of important ones? you bet. was the guy before me impaled by a forklift? legally i cant say. nevertheless,
ScHuehnerkrisp Zum zweiten Mal innerhalb eines Monats Montag Brückentag und Dienstag Feiertag. So sollte jede Woche losgehen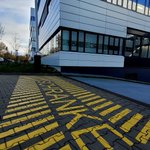 HHU_de Our take on #yellowHHU 💛
Beschränkt: pic.twitter.com/MwVfYOYjoV
BuckRivera Weil viele gefragt haben: Ich gehöre in den Restmüll.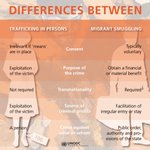 UNODC_HTMSS What are the key differences between #MigrantSmuggling and #HumanTrafficking❔

This image explains the crimes' purpose, source of profits and transnationality 👇 pic.twitter.com/YF8Yw9Oau2
Da Signal schon zweimal genannt wurde: Ich staune, was für euch noch unter "hellblau" läuft.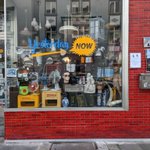 So was in der Art, aber eher 19. statt 20. Jhd. pic.twitter.com/W9bA9eBMUi
Twitter, aber als Teil einer Rube-Goldberg-Toot-Archivierungs-Maschine
noch son toot und ich subtrahiere dich von meiner timeline
personaldebatte DER KETTENSÄGE SÄGEKETTE
SÄGT NUR WENN ICH SIE HÄUFIG FETTE
DER KETTENEIGENSCHAFTEN WEGEN
DOCH ACH! ICH HABE NICHTS ZU SÄGEN
derwahremawa Es müsste einen Namen für diese Textsorte geben, in denen gutverdienende Kulturbetriebsmenschen sich selbst aus unklaren Gründen als ungelenke, lebensuntaugliche Witzfiguren stilisieren
aber wie soll ich großes leisten, wenn ich alle 14 tage zwischenergebnisse präsentieren muss
Ich vermisse die Farbe von Twitter auf meinem Homescreen. Was für andere tolle hellblaue Apps gibt es?
DougJBalloon The Basque language has always been surrounded by mystery with regards to its origin. Here's why that's bad news for Joe Biden.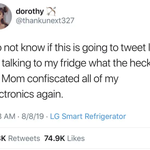 tweetsbyparker in honor of removing the device indicator in tweets, I want to pay tribute to dorothy pic.twitter.com/yEoXGC1bOt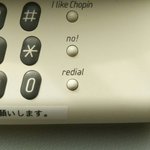 hailtothekat I think about this business hotel phone I encountered in Kumamoto a lot. At least twice a week. It's been 3 years. pic.twitter.com/YDBxEKyRWH