frachtschaden So, ich bin jetzt vier Tage da, ich wäre dann bereit für König.
Würde es die Herren Studenten töten, wenigstens zu versuchen, ab und zu einen Ton zu treffen?
amyquispe I really loved a lot of things about Google, but sometimes I feel like they just take smart people out of the market.
pudo Defensive programming (n): Everything needs to be implemented at least twice, in two different places.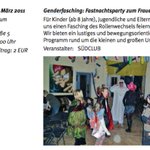 jorges Ach Mensch, da war der Deutsche Frauenrat schon schneller mit dem #Genderfasching: frauenrat.de/fileadmin/user… pic.twitter.com/kV8ftHkote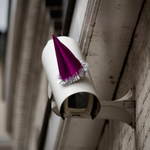 aruna_sekhar Dutch artists celebrate George Orwell's birthday by putting party hats on surveillance cams buzzfeed.com/ellievhall/dut… pic.twitter.com/0YjATl3sH5
Was mach ich denn jetzt mit dem abgebrochenen Abend?