Von einem, der sich rauszog, das Neinsagen zu lernen.
Dieses eine Lied von den Black Eyed Peas heißt "Meet Me Halfway", in meinen Kopf hält es sich aber hartnäckig als "Equal Goes It Loose".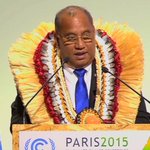 democracynow Marshall Islands President: Everything I Know, Everyone I Love Depends on #COP21 Outcome owl.li/Vm5Z5 pic.twitter.com/Bi2ZhfUkfO
Rechnung ist verloren. Fotos gibt es anscheinend nicht, weil ich sie nur in Seminaren und beim Autofahren getragen habe. Hmmm...
Interessante Herausforderung: Wie weise ich der Reiseversicherung nach, dass ich von 2009 bis 2015 eine Brille besessen habe?
flexlibris I had such a great night. ✊ pic.twitter.com/4qCrBk5QdK
kykel Dass Menschen "Wessentwegen?" als veraltetes Unding empfinden und stattdessen "Wegen wessen?" fragen möchten, schmettert mich nieder.
"Ich habe mir einen Wolf gebastelt."
mrgan Our 16-month old is yelling in anger at not being able to connect a Lego piece to a Duplo piece. Kid, enjoy your future career in computing.