houellebeck Verblüffung über Betriebssystem aus Nordkorea:
"Red Star OS wirkt so gebaut, als wolle man das System und den Nutzer dahinter schützen."
Lotterleben I cannot recall ONE instance where I wanted to copy not just text, but also its formatting. For fuck's sake, OS X.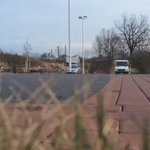 ChrisFriedrich Neulich auf dem Bibliotheksparkplatz mit @stporombka pic.twitter.com/ktiakA1Hl7
peterbreuer Die kleine Klappe muss oben sein, sonst kann der Blitz nicht ordnungsgemäß einschlagen. pic.twitter.com/JRcEVyCRJR
pulmyears The USA should invade the USA and win the hearts and minds of the population by building roads, bridges and putting locals to work.
Zwei-Stressfaktor-Authentifizierung