"Man kann innerhalb eines gegebenen Zeitraumes nicht unbegrenzt oft über sich hinauswachsen."
DocHackenbush The bittersweet moment when a signpost dies and its spirit leaves its body. pic.twitter.com/XhRylNV2vf
6a5t1 Hernani Marques schafft es mit computerlinguistischer Masterarbeit auf Spiegel Online spon.de/aeDnF
cdixon What Satoshi did coinscrum.com/2015/10/29/wha… pic.twitter.com/fUB4Q8dx7J
ojahnn Ich habe gestern Vanille-Glottal-Stops gebacken.
"Er ist an akutem Karmaversagen gestorben."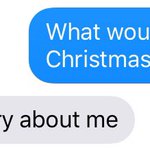 SoVeryBritish Helpful... pic.twitter.com/xBg6ae6JKN
Nachtvogel Indem man sie dort läßt, wo sie sind und nicht benutzt? Immobilien halt. pic.twitter.com/2TtFZq5bYD
somebadideas Finally a heartwarming American holiday story that makes my heart swell chron.com/about/article/… pic.twitter.com/sE8zQ2DK3s
DaddyOhnePlan "Ich hab dich lieb, Papa!"

"Ohne Gentest für dich immer noch Manfred."
AcademicsSay Punctuation matters. via @ziannlum pic.twitter.com/OPmKOP39CD