nytimes A record 3 million people now subscribe to The New York Times. Facts matter. Thanks to all who support independent journalism.
find . -name \*.wav | parallel flac --delete-input-file # deflate a collection of audio files
Die Banking-App kann trotz SEPA nicht ins Ausland überweisen. Tübinger Nahverkehr nicht durch Google erfasst. Orrr, Steinzeit-Deutschland!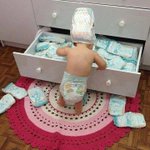 Futalors Moi quand je ne sais pas quoi mettre comme vêtements pic.twitter.com/XphsPBqJOZ
SPIEGELCaptions Erotikmesse "Venus" in Berlin: Tribunal fatal oder Ritual banal?
Was macht man mit ungebärdigen, aber wunderbaren Kerkerfenstern? Vergittern, vergattern, vergöttern.