VolkerK_ Wiedergefunden. Zufällig. pic.twitter.com/tJ4IODT0be
Ein Hobbit mit Haubitze zt Ibu ah Tim tibb oh nie.
Känzelkultur, aber als Gesamtheit der Schriften, Sendungen und Veranstaltungen gekänzelter Menschen
Jährliche Erinnerung, dass die Österreichische Gesellschaft für zerstörungsfreie Prüfung eine akkreditierte Personen-Zertifizierungsstelle ist.
Passiv-aggressiv groß geschriebenes Du
Wort des Tages: Glasfasergeklimper
derwahremawa Das Album »Sabbath Bloody Sabbath« ist übrigens der absolute Gipfel des Auseinanderklaffens zwischen dem Image der Band und ihrer Musik, die mit Satanismus wirklich überhaupt nichts zu tun hatte und für heutige Ohren fast als Powerpop durchgeht.
mspro @plomlompom ich kann nicht für andere sprechen aber ich jedenfalls habe konsequenzen gezogen und grummel seit letzten dienstag jeden morgen doppelt so laut wie sonst in meinen kaffe.
Und seine Freund*innen Höllge, Höllga, Höllger, Höllene, Wilhöllmine, Rachöll...
labenzticker erbrechtshausen (V.): So lange mit gepackten Koffern im Elternhaus wohnen, bis die Gerichte sich zu Ende gestritten haben, ob der greise Vater sich im Zustand geistiger Klarheit oder Umnachtung befunden hat, als er sein Eigenheim der Caritas vererbte. labenz.neutsch.org/erbrechtshausen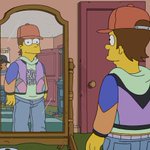 mattselman Continuity Alert: Sunday's @TheSimpsons playfully re-interprets the show's timeline to allow Homer to be a teenager in the early '90s — The Simpsons is a 32-year-old series where the characters do not age, so the "canon" must be elastic / contradictory / silly. pic.twitter.com/GTOpOHUa0w
AndreasTroelsch Ich lese ständig, dass der Lockdown bzw. Covid etwas mit den Leuten macht. Mir persönlich geht's anders. Vom Anbeginn an machen die Reaktionen meiner Landsleute etwas mit mir.
cactus_chef Mitten in Hessen wird eine Autobahn am Limes ausgerichtet. Überall sehe ich lateinische Buchstaben, aber kaum noch Runen. In mehreren Städten sitzen "Senate". Wir benutzen Kanalisationen, statt in den Wald zu "defäkieren" (<lat.!).
Vae victis!
cactus_chef Kleine Anfrage im Bundestag, wie viele von Caesars Truppen sich noch auf deutschem Boden aufhalten
GabrielBerlin Du, ein Elternteil mit Parenting-Master der Fernuni Zoomhagen (FH): Und wie hast du dich gefühlt, als du den Rahmspinat in die Alcantara-Sitzlandschaft eingearbeitet hast?
Ich, ein Kind (3), denn Kinder (3) sind die wahren Philosoph:innen: Jetzt sag doch mal Finalursache menno!!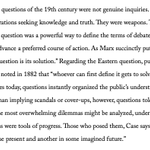 rsnous "To reframe a complex issue as a question was a powerful way to define the terms of debate, foreclose alternatives, and advance a preferred course of action." pic.twitter.com/osO0d8BLVi
vorsamer Kann hier jemand Behörden-Deutsch? Was soll das heißen? Haben wir einen Platz? Haben wir keinen? Kriegen wir vielleicht später noch einen? Nichts genaues weiß man nicht? pic.twitter.com/t2nyWFXeK0