katharintai Mal ein radikaler Vorschlag für etwas, was Deutschland von Taiwan lernen könnte - auch für die Insel-Asien-Datenschutz-Autokratie-Crowd: Jeden Tag um 14 Uhr setzt sich hier Gesundheitsminister Chen Shih-chung vor die Presse und wird auch live gestreamt, wie er... pic.twitter.com/Qiw7JdigA1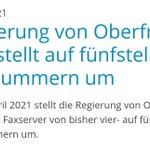 _MartinHagen Es geht voran! pic.twitter.com/EXvRfcMNvS
Bediko Ach Dudes wenn ihr schon auf 8 Stunden (Also ca 40 Twitterjahre) alte Tweets drunterschreibt dann macht doch bitte einfach nen lustigen shitpost und klugscheisst nich nochmal Dinge drunter die bereits geklärt sind, das braucht doch niemand direkt am Morgen 🙄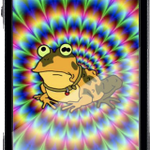 zeitweise Habe auch eine hocheffektive Coronapp programmiert und werde sie für ein paar Millionen an die Bundesländer verkaufen. pic.twitter.com/TN0mgQEcCs
GabrielBerlin Osmose: woher sie kommt, was sie kann, was sie will – und wie der Alltag mit der mysteriösen Diffusionskraft gelingt
Niemand:

Hund nebenan: borf borf
spinfocl Vielleicht das wichtigste langfristige Take-Away: #Drosten sieht #covid19-Mutationen als weitgehend ausgereizt, so dass vllt schon die nächste Impfstoffgeneration die letzte sein wird.
hllizi Ich glaube gar nicht, daß die Zerrissenheit so groß ist. Das Problem scheint mir eher, daß jeder Spinner so viel zählt wie drei Vernünftige, wenn es um Aufmerksamkeitsallokation geht. twitter.com/katharintai/st…
BeatriceWie Einfach mal vergleichen, wie die @tagesschau über den Auftakt zum #CDU Programm für die BTW berichtet, und wie über das fertige Programm (!) der #SPD berichtet wurde.

Anschnallen ein langer Thread und könnte sein ihr kriegt Puls. 1/14
simonw Amusingly I first learned this when someone sent us an encrypted PDF where the password was our zip code, and what I thought was the zip code didn't work so I ran a brute force password cracker against it
simonw Here's a piece of information that will send a chill down the spine of anyone who's ever designed a database schema:

Our new house that we just moved into... has two zip codes!
barbcore Deutschland:
- Tausende Ärzte warten auf Wartelisten darauf, ehrenamtlich im Impfzentrum helfen zu dürfen
- Spahn erwägt Einsatz von Tierärzten bei der Impfung
- Testbescheinigungen werden vom Friseur ausgestellt twitter.com/claudia_sing/s…
Wort des Tages: methodenschwer