mustapipa Colonialism has not disappeared, but taken new shapes.

It lives on in financial and legal institutions, and it has as little regard for lives of the people of the global south as ever. twitter.com/ToryFibs/statu…
fierrow_ Heute ist Welt-Down-Syndrom Tag. Der Bruder meiner Freundin hat ein Chromosom mehr als andere Menschen. Er arbeitet gleich wie ich 38,5h in der Woche, braucht für gewisse Dinge etwas länger und halt etwas mehr Betreuung im Job. Er bekommt dafür 66€ im Monat.
Pflanze des Tages: Gnaddeldolde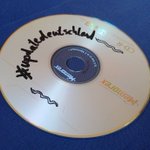 FIfF_de PM: "In 48h mit digitalen Tools die Welt retten? Das klingt gut, funktioniert aber nicht, wenn die Strukturen der öffentlichen Verwaltung gar nicht darauf ausgerichtet sind, neue Ideen überhaupt tragen zu können." fiff.de/presse/updated… #updatedeutschland #hackathon #egovernment pic.twitter.com/0XxzUtpDP4
skglas dennoch konzessive sinnrichtungen nicht weglassen bei verschiedenen Sinn und Problemebenen.
labenzticker Wasserliesch, das: Der kleine (und in der Regel nicht richtig funktionierende) Knauf an Badewannenarmaturen, mit denen man den Wasserstrahl entweder aus der Brause oder aus dem Hahn strömen lassen können soll. labenz.neutsch.org/Wasserliesch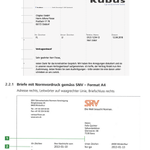 VariantenGra Für die Geschäftskorrespondenz gibt es landesspezifische Vorgaben. In Deutschland setzt man nach der Anrede ein Komma und schreibt klein weiter; in der Schweiz steht kein Satzzeichen und man beginnt den Text mit einem Großbuchstaben. Wie ist es in Österreich und in Liechtenstein? pic.twitter.com/BYEEMQTLJl
(Emotionale Klaviermusik, Bilder von Wassertropfen im Sonnenlicht) Ich wünsche mir eine Welt, in der die Reichsten noch reicher si
Herr_Rau Gibt es eigentlich best practice oder einen Standard für Versnummerierung in epub? Als Tabelle, je Zeile ein Vers? Fortgeschrittenes CSS? Wie ich zum Ergebnis komme, wird schwer genug, ist aber nicht das Problem - ich finde kein Format, das mir in diversen epub-Readern gefällt.