skglas Wer liest, was die GroKo hier zum Gesetz machen möchte, dem muss es die Sprache verschlagen. Alle Expertenempfehlungen in den Wind geschlagen. Ich bin sprachlos. Das übertrifft vll sogar AfD Forderungen. lto.de/recht/hintergr…
lat. Si tacuisses, philosophus mansisses.
dt. Das kannste schon sagen, aber dann biste halt n Honk.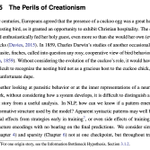 nsaphra I am just incredibly smug about this one section from my dissertation on training dynamics of language models. pic.twitter.com/gtL6gtwq1i
WellsLucasSanto Say it with me folks -- blocking should be a *core* feature of a messaging app. Just as sending and receiving messages are, being able to reject and protect against receipt of messages should be part of the *foundation*. It's wild to me so many folks see it as a "nice to have".
Werde heute noch für ausgewählte Folgende ein Impf-Privileg andeuten
molily Vorschlag zur Güte: Jeden Montag Ruhetag. 4-Tage-Woche auch nach der Pandemie. Werbespruch: »Montags gehört Vati* mir!« *anpassbar
LeonHanser Fluss: *fließt*
Biber: Ganz bestimmt NICHT
twig2noise Arbeitgeber möchte eine beglaubigte Geburtsurkunde von mir. Könnte ja sein, dass ich gar nicht geboren bin und probiere, mich da jetzt reinzuschummeln, ohne die Voraussetzungen zu erfüllen.
hbeckpdx Four things @Twitter should do around alt-text:

- enlarge the link to add it
- display an indicator when an image *doesn't* have it in the composer
- if a user goes to tweet an image without it, pop up a reminder
- Make it easily viewable in app and web

Please RT