"She kicks ass. She kicks the hell out of ass."
Herr_Rau @texttheater GoogleCode war schön a) haben SuS schon Account und b) separates Passwort (zum Googleaccount) ermöglicht Dummyaccounts.
Mein Name ist Lohse, ich überhole hier.
Lotterleben Es gab ne Doppelstunde zu Verhütung, die von ner (recht coolen) Gyn gehalten wurde und während der die Jungs frei hatten.
Jeez, why do websites still have separate forms for sign up and sign in instead of one? It's infinitely confusing.
Geekprinzessin Er: "Tim hat ziemlich viel Lego!"
Ich: "Ich hätte auch gerne viel Lego!"
"Ich sagte Ego"
"Oh..."
Erwachsenengespräche sind doof.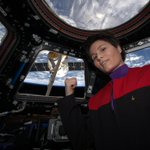 AstroSamantha "There's coffee in that nebula"... ehm, I mean... in that #Dragon. pic.twitter.com/9MYrqIOXnI
digitalcourage "George Orwell hat viel vorausgesehen, aber nicht, dass wir uns die sprechenden Teleschirme freiwillig kaufen würden" @Linuzifer #BBA15