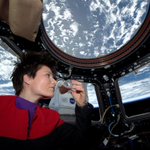 NASA Today, @AstroSamantha brewed first espresso on @Space_Station. The #ISSpresso @ISS_Research: go.nasa.gov/1E7n8Ny pic.twitter.com/6hRxxORHqv
SaraJChipps Brace yourself: Tweet storm coming. I'd like to talk for a second about sexual and racial jokes at the workplace and junior developers.(1/?)
hllizi Da gibt man extra die Demokratie ab und bekommt im Gegenzug nicht mal 'nen anständigen Stream.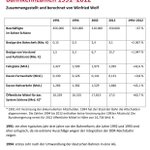 FrauFoo Bahnkennzahlen von 1991 bis 2011: Bahnbeschäftigte -67% , öffentliche Mittel +60,7%, Bezüge Bahnchef +2067% #bahn pic.twitter.com/MK0hwksnpy
plomlompom Deutsche Bahn versagt Mitarbeitern das für Betriebsfrieden Nötige & nimmt dafür Streiks in Kauf. StreikBetroffene solidarisieren sich mit …?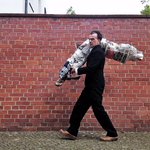 DIEZEIT Was fang ich bloß mit meiner Zeit an?! (Nr.9)

Ich bringe schnell noch einen Freund heim, damit zum #Tatort Ruhe ist. pic.twitter.com/TF72Iadwno
plomlompom Ah, die Leute verwechseln mal wieder GDL und Deutsche Bahn.
zeitweise Selfies sind eigentlich dafür da, herauszufinden wann man welche Tasche dabei hatte und wo die Dinge sein könnten, die seitdem fehlen.
Längere Wanderung eines Reflexivpronomens durch das Manuskript und zwischenzeitliches Verschellen, bevor es seinen Platz findet.
Schatten an der Waffel, Hochsauerlandkreis
m_rinck Stunden später: Well, das war eben wohl eher ein Longing als ein Briefing. Yes, but for what? Es war: A strong longing for brevity.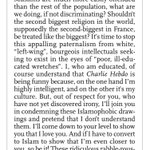 Eseifan #Charlie_Hebdo's response to its idiotic critics on the American left. @mirandachale @RichardDawkins pic.twitter.com/3F2eezBgzb
La_Kritz Geschäftsidee: Vernetzte Kamera, die bei Allerweltsmotiven passende bessere Varianten des Fotos herunterlädt, statt das Bild zu machen.
astefanowitsch »Alterthümlich« sollte grundsätzlich mit altertümlichem »th« geschrieben werden.
frachtschaden Bitte gehen Sie sparsam mit mir um. Ich bin sehr ergiebig.