Meine Lieblings-Star-Trek-Folgen waren immer die mit inneren Feinden (Technik versagt und/oder Crewmitglieder verhalten sich ungewöhnlich).
AcademicsSay The unacknowledgement section. ncbi.nlm.nih.gov/pmc/articles/P… pic.twitter.com/RK66wWev6S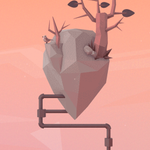 sightwise And here a gif from the new project @aaglii and I are working on. #screenshotsaturday pic.twitter.com/mgm8bHRl8O
Word of the day: (to) beautifil
frachtschaden Mist, mein Spieler hat wieder "Gehe zu draußen" angeklickt.
WernerTwertzog No, cashier, I did not "find everything I am looking for," but I suspect you did not mean it as an existential question. I absolve you.
CNNyourmom A Large Chunk Of Your Mom May Disappear Into The Ocean By 2020
frachtschaden Ich wollt ja nur und dann ist aber. (Mein Leben in acht Worten.)
stporombka Ich liebe Kopfkino. Es nervt aber, wenn jemand neben mir in meiner Stirnhöhle sitzt und dauernd mit Popcorn raschelt. pic.twitter.com/jCG5dhPeXK
YorkshireLiff Brodsworth (n.) An author whose only published book is "An Author's Guide to Publishing".