pixelatedboat 11.45: Arrived at crime scene
11.45: Examined body. Signs of a struggle
11.45: Found murder weapon in drain
11.45: Realised watch was broken
frachtschaden Es ist zwar Bio, aber dafür ist es wenigstens teuer und schmeckt scheiße.
SoVeryBritish Being unable to concentrate on conversation while suspecting a beer garden table might imminently become free
zeitweise Was diesem ICE fehlt, ist eine Bimmelbahn, die halbstündlich zwischen Wagen 1 und Bordrestaurant pendelt.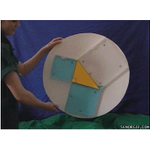 DiegoKuonen RT @JustinWolfers: This is the most amazing illustration of Pythagoras' Theorem, ever. pic.twitter.com/5fOeUfepjA

HT @stat110
That moment when you curse yourself for starting the project in a dynamically typed language.
You'd be forgiven for thinking there's a literary genre called Whosnuffit. #GoT #HarryPotter
amyquispe The severe reverence for spoilers means that we place a disproportionate amount of weight on the story line and not how the story is told.