ProfJeffJarvis What Uber needs in Germany is an upbeat ad campaign. A slogan like "Sind Sie ein Ubermensch?"
Alyama1 Thats right folks, I bought it and England is being delivered in the post as we speak. pic.twitter.com/aozVpom4mn
peterbreuer Sanduhr mal Popo minus Apfel mit Stiel gleich 18.
schrillmann Einmal in die Geistesverfassung dieser Frau schlüpfen, die einen fremden Hund mit »Wir freuen uns LEISE!« ermahnte.
Tagtraum: Welt wird von endlos wachsendem Facebook-Daumen zermalmt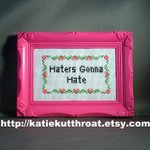 Haters Gonna Hate cross stitches by @KatieKutthroat <3 katiekutthroat.tumblr.com/post/102279040… pic.twitter.com/RkrhGgYnRY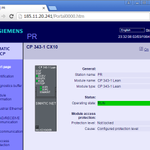 mikko Finding industrial systems online by simply googling is kinda sad. bit.ly/1MP3WZc pic.twitter.com/f7stRie0hC
SwiftOnSecurity If open source has a true calling, it's the production of the infrastructure for civil society. Should be an open, shared platform.