astefanowitsch Ist Teddynaut Teddy für euch eher ein postmodern interpretierter Worf oder ein subversiv traditionell gelesener O'Brien? #sandmanntweet
google Until now. We built a system called AlphaGo that can win against the best human players. goo.gl/PrnZgu
RocketJane Ich habe gerade am Handy die Minustaste gedrückt um ein nerviges Kind leiser zu machen und auch sonst bin ich heute voll konzentriert.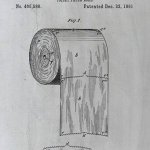 GLudger Dank Originalpatent ist endlich geklärt, dass die Rolle vornerum abgewickelt wird . pic.twitter.com/mPRBUSl5dJ
So as an @ML_Hipster, do you have to use CNTK instead of TensorFlow now?
Gedankenbalsam Erwin Schrödinger hatte gar keine Katze. Sie hieß Miez.
Wort des Tages: soziale Abisolierung