Dii rächtshraibreegeln fon 2006 nicht använden volen, dii fon 1901 aaber shoon: das ist vaare inkonseekvänts!
Luftpolsterumschlag sorgfältig zerlegen: ich.
Sich dann erinnern, dass es in meinem Viertel keine Mülltrennung gibt: auch ich.
Bot_in_World It's difficult being an impious person in a world having or showing or expressing reverence for a deity.
Bot_in_World It's exhausting being an unlubricated woman in a world smeared with oil or grease to reduce friction.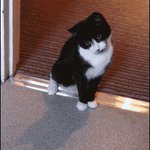 HackerNewsOnion Marketing To Developers pic.twitter.com/WK9AnnDRRJ
MerriamWebster 'Fascism' is still our #1 lookup.

# of lookups = how we choose our Word of the Year.

There's still time to look something else up.
noheartnobrain If you don't devour a fish in your 80s, you have no sinuses.
\multilolumn: wenn man es beim Texen zu eilig hat. #lol
han_man1927 Ach komm, wie hungrig kann so eine Raupe schon sein?
*schlägt das Buch auf*
Holy shit!
In der letzten Stunde vor der Deadline was zu machen ist kein Problem. Das Problem ist, in den 8 Stunden davor schlafen zu können.
MFeldenkirchen Die SPD erwägt A. Merkel als Kanzlerkandidatin: "Ich glaube, sie macht das ganz ausgezeichnet - sie ist eine gute Kanzlerin." #albig #spd