existentialcoms As philosopher Ludwig Wittgenstein teaches us, anything that you can say you can also rephrase in a weird ass way.
PerlenDL Was meint sie nur mit "vorknöpfen"? #PerlenDL pic.twitter.com/QDRt5UBWRJ
jasonbaldridge I discovered I needed glasses around age eight or so. When I went to see movies before that, the images on the big screen were blurry, and I thought the "Best Picture" award was for the movie that attained the best camera focus.
Eilenbrat Ulla Kock am Brink hat laut Wikipedia zwei Brüder. Was nicht da steht ist ob sie coole Namen haben wie z.B. Rocko Kock am Brink oder Ringo Kock am Brink.
DrWaumiau Meine Kaffeemaschine hat 3 Einstellungen:

1.) mild

2.) medium

3.) WER DEN LÖFFEL AUS DER TASSE ZU ZIEHEN VERMAG, IST DER RECHTMÄßIGE KÖNIG VON ARABICA
the_maki Das Bildnis des Dorian Gray als 2-in-1-Lösung: Einfach eine Gummimaske von sich selbst als 40-jähriger aufsetzen und darunter diskret verschimmeln. #berlusconi
MMugnaia @texttheater If asking is too awkward: "accidentally" using "du äh, Entschuldigung... Sie" and hoping to get away with it might do the trick. Intentions and general affection towards the other person are shown, maybe they catch the sentiment 🤷🏻‍♀️
Und der Oscar für "geduldigstes Publikum" geht aaaaaan...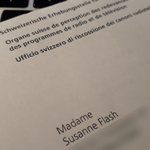 skeptikantin Huhu, Billag, jetzt wo ihr wieder mehr Zeit habt, wär's unverschämt zu fragen, meinen Namen zu korrigieren? It's Dr. Flash. pic.twitter.com/AO3Wvdpnes