diktator Bester Fun Fact, den ich seit langem gehört habe:

1866 hatte die Liechtensteiner Armee ihren letzten Einsatz. Sie zog mit 80 Männern aus und kam mit 81 zurück – weil sie unterwegs einen Freund gewonnen hatten.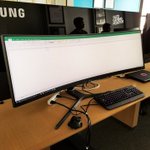 t045tbr0t finally, a monitor that will fit the entire name of my Java classes pic.twitter.com/uHAHYfbgd9
Podschnack Meine Frau: "Der Pinökel an der Zeitschaltuhr ist kaputt."

Kind 1: "Was ist ein Pinökel?"

Frau: "Na, ein Nupsi halt."

Kind 1: "Was ist ein Nupsi?"

Ich: "Das ist sowas wie ein kleiner… Strömpel."

Kind 1: "Wollt ihr mich veräppeln?!"

#erziehung #kinderfragen #grenzen
frachtschaden Dem kann man ja wohl nur zu 100% zustimmen. welt.de/politik/deutsc… pic.twitter.com/g5seL2B0XG
"What is it that could wipe out all life on an entire planet? Let's beam right down there in our pyjamas to find out." (TNG, invariably)
Bleifux Diese 10 Sekunden Urlaub, wenn man nach dem Anschnallen der Kinder die hintere Autotür zumacht und langsam zur Fahrertür geht.
sharecats BUT MOM pic.twitter.com/ffUR2wA4dw
Wenn man's aus Versehen runterschluckt, wird aus dem Kaugummi ein Verdaugummi.
@spinfocl Sorry, ich hatte einen Stein im Brett.
@spinfocl *steht auf dem Schlauch* Was haben Hunde damit zu tun?