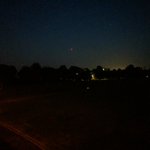 @frachtschaden Auf meinem Foto schon pic.twitter.com/GK6e9OgFnv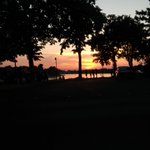 ojahnn Ihr sagt Blutmond, ich sag Blutsonne, let's call the whole thing off pic.twitter.com/MwkmJpPmv8
EnglishGibson I felt like such a pinkie-extending, tea-drinking Brit when I accidentally asked an American for 'bin liners' (much to the amusement of the American).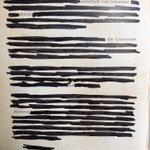 clemensetz möchte noch einmal hieran erinnern, das Buch ("The Secret") ist jetzt vollständig übermalt von mir, 233 Seiten Merksprüche für das neue Jahrtausend

meiner Meinung nach beste Werk bislang

wer will Faksimile drucken bitte DM oder mail pic.twitter.com/t2K81WIBPy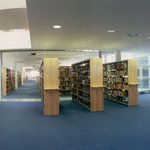 buechereiwien An Tagen wie diesen wetteifern wir immer mit den Wiener Bädern um Besucherrekorde. Es zeichnet sich ein Kopf-an-Kopf - Rennen ab. pic.twitter.com/MP4Fr4UD5Q
eines spontan geschaffenen Amtes walten
RT @mtrc: easychair: please rate the strength of the paper (1-4)
me: sure
easychair: please rate the elegance of the language in the captio…
kathrinpassig 11/ Das alles führt nicht unbedingt dazu, dass ich bei solchen Themen jetzt etwas anderes sage als früher. Der Haupteffekt ist der, dass ich öfter als früher gar nichts sage. Da kann man dann kein Herzchen druntermachen, aber es ist schon mal ein Fortschritt.
samelou Most effective adaptation of racism: racism as a conscious bias held by mean people. This binary, positing a world of evil racists & soft non-racists, is itself a racist construct, imbuing racism with such moral meaning that white people cannot bear to face their collusion in it. twitter.com/newyorker/stat…
venohr Aus der dt. Geschichte speisen sich zwei Affekte: die Abscheu vor jedem autokratischen Herrscher & die romantische Verklärung des Migranten. Der Deutschtürke, der Erdoğan nicht hasst, ist so die größtmögliche Provokation des dt. Integrationswunschdenkens zeit.de/2018/31/mesut-…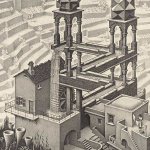 natvelali Actual aerial footage of this year's #cogsci2018 venue: pic.twitter.com/JqJaZtMFj6