ryanpequin Kissing was originally invented to make sure the other person didn't have a sword in their mouth
texttheater Dieses Superlativinfix für Substantive ist der Hammster.
Erinnert damit ein bisschen ans Centre Pompidou - "Unperfekthaus hat die wohl größte Kugelbahn Deutschlands" waz.de/9721701?utm_so…
henscheck Worauf wollte ich eigentlich hinaus? Kein Plan mehr. Jedenfalls ist die gesamte Menschheitsgeschichte ein stetiges Anrennen gegen wenige Starrsinnige. Und die muss man nicht interviewen bzw. kennenlernen. Die erklären sich bereits ohne Zutun durch Worte und Taten.
Who called it New York state and not New Yorkshire
Dok_Wu Thread: 1/4 Weil so viele behaupten, eine Enteignung von Wohnungsunternehmen sei Unrecht, verstoße gegen alles, was diese Republik ausmache. Dazu folgendes: Artikel 14 des Grundgesetzes besagt: "Eigentum verpflichtet. Sein Gebrauch soll zugleich dem Wohle der Allgemeinheit dienen
texttheater "the Japanese government has finally decided the schedule of the abdication of the current emperor (…) we request your kind consideration in reserving the code point for square Japanese new era name (…) in BMP same as existing era names" #Unicode unicode.org/L2/L2017/17429…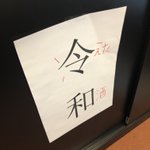 pfadintegral Der Kollege @presroi hat mir ein Äranamenbanner ins Büro gebracht und ich konnte nicht widerstehen es zu profanisieren pic.twitter.com/2TeImcTR08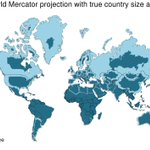 simongerman600 I shared the animated version of this map two days ago but I really like the static version too! Source: reddit.com/r/dataisbeauti… pic.twitter.com/OHLyHmH1sp