kweenys Schade eigentlich, dass man aus den Onlineangeboten mancher Zeitungen nicht auch einzelne Artikel kaufen kann. So bleiben sie für mich wohl ungelesen @zeitonline @derfreitag
Wurde gerade durch einen gesponserten Tweet drauf hingewiesen, dass Snapchat noch existiert. Huch.
kaffeebeimir Europol and the French government calls Project Gutenberg archive, 15 million ebooks, Grateful Dead recordings and Prelinger Archive "terrorism," demands removal from Internet Archive

boingboing.net/2019/04/11/one…
bomelino dieses ding dass auf einem tinder profilbild 2 frauen zu sehen sind und man muss raten wer gemeint ist - hat das schon jemand mit einem dickpic gemacht
ma_rodda I'm #ThankfulForMyMeds. On them for 4 months now and they've saved my life. Yes, lifestyle changes and a better work environment and an amazing partner matter, but y'know what also matters? Not feeling like my brain is full of cotton and not being one constant suicidal ideation.
sixtus Mit dem eigenen PKW in die Innenstädte zu pendeln wird in vielleicht zehn Jahren das Niveau vom Rauchen im Restaurant haben: Es wird nicht mehr stattfinden und niemand wird begreifen, warum es so lange erlaubt war.
honnibal @nsaphra @jacobeisenstein @adveisner But do you remember which Xu, Zhang, Wang etc a paper was by? I'm really unsatisfied by how much harder I find this. I know our citation style isn't the only reason, but it sure doesn't help. I wish I had a solution, as it's very unfair. Being well-known is super important.
gloomfather Hey dude thanks for that email yesterday.. it found me well af,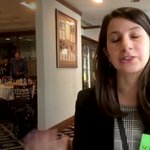 MIT_CSAIL Watch Katie Bouman speak about the significance of today's black hole breakthrough: bit.ly/2KqIsO4 (v/@nature)

#KatieBouman #BlackHole #EHTBlackHole pic.twitter.com/K7dvRDpG7t