"Das ist eine Unterstellung! Aber eine zutreffende."
EnglishGibson Pre-90s
🇬🇧🇺🇸 (Tele)phone 🇩🇪 Telefon

90s
🇬🇧 Mobile (phone) 🇩🇪 Handy
🇺🇸 Cell(phone)

00s
🇬🇧🇺🇸🇩🇪 Smartphone 🇩🇪 Handy

10s
🇬🇧🇺🇸 Phone 🇩🇪 Handy
EnglishGibson I'm on the lookout for instances where, for a change, English is more likely to use a compound noun than German. I'll start:
Wahlspruch "Ihr habt Stimmen, gebt mir eure, sonst geschieht das Ungeheure"
perseveresther entschuldige meine Gesprächigkeit, ich hör mich einfach gern tippen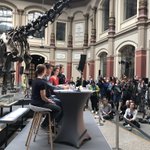 rbb24 Für Deutschland fordert #fridaysforfuture 🇩🇪
🏭 Kohleausstieg bis 2030
0️⃣ Nettonull 2035 erreichen
☀️ 100% erneuerbare Energien bis 2035
#ffffordert #Klimastreik pic.twitter.com/WOwIjHTbwp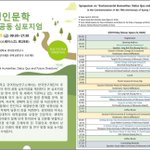 StefanMuelller Cool: The humanities are doing something on the #ClimateCrisis . At least in South Korea. pic.twitter.com/LGuAPwB0co
pfadintegral "Enteignung schafft keine neuen Wohnungen", ach was, wirklich. Man stelle sich dieses unsinnige Ausgespiele mal in anderen Bereichen vor. "Warum Stromnetze ausbauen, das schafft keine einzige Kilowattstunde neue Energie"
RAStadler Grundsätzlich gibt es wohl drei effektive Ansätze, um hohen Mieten entgegenzuwirken. Spürbar mehr sozialer Wohnungsbau, eine tatsächlich effektive Mietpreisdeckelung bzw -bremse und Enteignung von gewinnorientierten Wohnungskonzernen. Nichts von alledem passiert derzeit.
honnibal @emilymbender A key motivation in industry is, "we want fewer errors, and hopefully the model makes different mistakes than a human"
nlpmattg Looks like a nice corroboration of results @nelsonfliu got when exploring layerwise performance of ELMo and BERT - the last layer is tuned to perplexity and often doesn't generalize. Nelson showed this on probing tasks, nice to see it on real tasks too. twitter.com/arxiv_cscl/sta…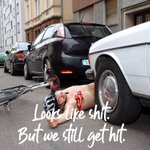 radentscheid_S Looks Like Shit but #WeStillGetHit

Der Bundesverkehrsminister und seine Kollegen in den Ländern müssen sich zu allererst um Unfallursachen kümmern und die #VisionZero zielstrebig verfolgen.
Mit #T30, #Infrastruktur und #Rücksichtnahme.

Kampagnenvorschlag: #AnderthalbMeter. pic.twitter.com/whhoaKAPV9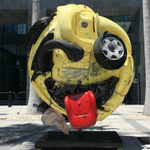 MrEwanMorrison "The Last Emoji" An Emoji Sculpture that plays on fatal consequences of Texting and Driving at the same time was created for an ad campaign, but its also a pretty fine bit of conceptual art.
The sculpture was exhibited in Downtown Miami. pic.twitter.com/q15oyRu6CE