'"The American cultural narrative is that these countries are basket cases."

And so, says Gostin, Americans assume that whatever their qualifications, they're sure to be of help.' https://t.co/P0qnM1YSjt
RT @Dunkelmagier: Unsere Gruppe hat jetzt einen moralischen Kompass (einen actual Kompass), aber wir haben ihn auf stumm und Vibration gest…
RT @gchrupala: @carlosgr_nlp @nsaphra Agree. One page abstracts are cannot be properly reviewed. IMO abstract submissions should only be sa…
RT @durst: Interview mit mir selbst in einer Zeitschrift über mich, die nur ich abonniert habe, aber ich labere nur Schrott – gleich mal Le…
RT @mogelpony: *benutzt zum Einstieg alle Türen*
*verursacht ein Interferenzmuster in der Bahn*
Hypothese: passiert genau dann, wenn man die Kamerafunktion in der Twitter-App benutzt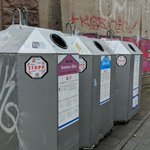 Die Altglascontainer mit der praktischen Farbcodierung: weiß für Weißglas, blau für Grünglas und lila für Braunglas. pic.twitter.com/4XnBlvb1Ne
RT @zeitweise: Im Übrigen sollte es verboten sein zusichern zu müssen, man habe AGBs gelesen.
RT @HansvonKaese: Das Problem ist nicht, dass Menschen nach Europa flüchten, sondern, dass ich immer erst Samstag nachmittag einkaufe und d…
RT @wtgowers: This is a nice one. It's not exactly an optical illusion, but more like a very nice demonstration that we can be sensitive to…
RT @Vilinthril: Very interesting meta-analysis of stock market prediction methods. TL;DR: It's pretty much all BS. Simplest works best. htt…
paulg When people expand things that should be essays into books, I wish they'd do it by making the margins bigger instead of adding more words.
literalbanana which is the true source of the evil of the outgroup?