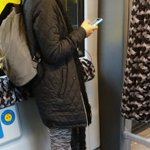 erdgeist ... "Drinnen saßen stehend Leute,
schweigend ins Gespräch vertieft". #weilwirdichlieben pic.twitter.com/fsj3dHiWnq
"Ein Hologramm für den König" hatte ich vom Titel her ja einem ganz anderen Genre zugeordnet.
The developers of browsers' "find in page" feature haven't realized infinite scrolling is a thing now, have they?
I just changed the way you think about clickbait with one tweet.
"Nächste Woche hast du das Geld, oder ich schlage hier einiges kurz und/oder klein!!"
Superfuel your city trip: strategically overeat at the breakfast buffet.