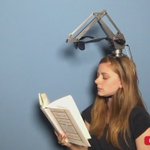 SimoneGiertz When people complain that I spend time on building useless things bit.ly/29z8ImP pic.twitter.com/enhHdFNKUT
@climagic Why bother with awk and sed when there is perl?
Somehow opened the same file in two tabs in the same Kile instance. Now they are both complaining that "another program" modified it.
the_maki Wenigstens zeigt die offensichtliche Planlosigkeit bei Brexit und Irak, dass es keine Weltverschwörung superintelligenter Bösewichter gibt.