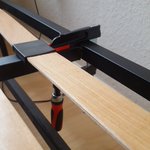 Ein paar Wochen muss das Bett noch halten. pic.twitter.com/JZl36mRlf8
Maxells Werbespot "High Fidelity", nur mit "Purgatory Ascension" von @paniq statt dem Ritt der Wallküren.
Need: keyboard that vibrates or something while #Vim is in edit mode.
durst Penetranzbasierte Persönlichkeitsform nach Art einer Opferrolle.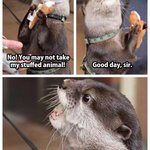 Otter_Emergency Good day, sir pic.twitter.com/rGmRIjpfDv
SPIEGEL: Herr Mehdorn, vor zwei Wochen schien der Fahrplan noch zu stimmen.
Mehdorn: Mir nicht.
Tsait füür dii näächste rächtshraibreeform.
katecrawford Machine learning needs training data: lots of services are tricking users into providing it. medium.com/@dbreunig/the-… pic.twitter.com/U6Cy8BvnqY
KieranSnyder Really: Don't take 1mo deciding on a job offer, but if you get a short-fuse exploding offer, run away. No good co tries to hold you hostage.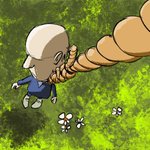 slowtiger Selfiestrick. pic.twitter.com/XKLmyxycOq