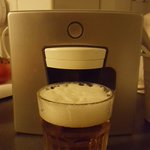 Bei der Geburt getrennt: WMF-1-Padhalter und Bierschaum im Ikea-Glas. pic.twitter.com/g8Aier4efL
asayeed @texttheater it's just language after all. It's not like there's a science or anything.
Enterprise S01E01: "An empire of warriors - with eighty poly-guttural dialects constructed on an adaptive syntax." Worse than technobabble.
hllizi Benjamin Blümchen als Scharfrichter
Hurdur, die germanische Göttin des Derpens
zeitweise Jetzt ist es passiert: Habe mein iPhone zum Laden an die Kopfhörer angeschlossen.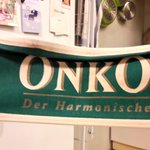 Fischblog Mein nächster Rollenspielcharakter.
Rasse: Mensch
Klasse: Barbar
Spezialisierung: Sozialpädagogik
Name: pic.twitter.com/BhjNw69Hxw
I vowed to do absolutely nothing today. Now the question is what counts as "something".