ethicistforhire New favorite footnote... pic.twitter.com/I95avRl7et
If it exists, someone has made a remix of it.
Lotterleben Eventuell sieht die StVO das anders, aber in meiner Gerümpelkiste lag die perfekte #projektdrahtesel Klingel. pic.twitter.com/COCdtKmXSc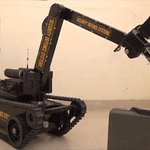 lalpra Galaxy Note 7 Unboxing pic.twitter.com/FM8gZmqpBK
Die Rolltreppe leitet vom begangenen Grund zur ersten Vertiefung. #Nederdeutsch
Delicious tomatoes! Mouth-watering fish! Tolerable approximations to German bread!