ojahnn Im Ernstfall wird die Wand ein einsatzfahrzeugförmiges Loch bekommen.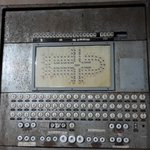 _armarius_ *fährt den Dom hoch* pic.twitter.com/uKS9QXFxvs
Die Kohlenstoffwelt ist für uns alle Neuland. Aber dank Google Maps können wir uns in ihr zurechtfinden.
ojahnn I thoroughly enjoy the company of people who make me feel more intelligent not by contrast, but by complement <3 It's a great week for that.
Bot_in_World It's exhausting being a tolerable guy in a world incapable of being put up with.