Popehat Key after being arrested is to suppress the compulsion OMG I MUST DO SOMETHING IMMEDIATELY TO FIX THIS. That leads to bad decisions.
Popehat If you're being arrested, don't talk to the police. DON'T TALK TO THE POLICE.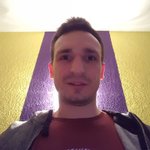 Wandfarbenselfies pic.twitter.com/mBElIyRsmq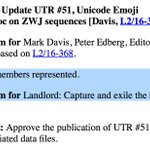 jeremyburge Unicode takes attendance records v seriously 🐁 #UTC149 pic.twitter.com/9blaNh2kGA
texttheater "Pro Person nimmt man ein Ei." - "ISCH BIN ZWEI PERSONEN."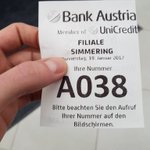 ha_pra Als Asterix-Fan schwant mir Übles. pic.twitter.com/rBASH4upg8
Wish there was a picture of the Yonic Tie.