OliverScheiber1 Unser Strafrecht arbeitet seit Jahren mit modernen Ansätzen: Mediation/Diversion, Unterstützung für Opfer und Täter, weniger Freiheitsstrafen; und die Kriminalität sinkt laufend. Es wäre dumm, diesen Weg aufzugeben und das Rad zurückzudrehen.
amyngyn some highlighted quotes that really struck me from this article pic.twitter.com/43bVLZWAHn
amyngyn - VCs claim sex parties are progressive, but just perpetuating male heterosexual fantasies above other sexualitities
- unfair power dynamics
- professional repercussions for women who participate
and more: vanityfair.com/news/2018/01/b…
hllizi @texttheater Bei extrem kohärenten Tweets wie meinen entsprechend ganz drauf verzichten super Tipp schon oft ausprobiert funktioniert mega keine Beschwerden nicht einmal von Gelehrten bisher fragt mich ich kenne mich aus!
Wenn der kontaktlose Zahlungsversuch zwar scheitert (natürlich), aber deswegen immerhin nicht das Universum heruntergefahren wird, sondern man umstandslos zur Schlitzzahlung übergehen kann: Fortschritt. ❤️
Tipp: Mangelnde Kohärenz einfach durch mehr Interpunktion ausgleichen............funktioniert prima!!!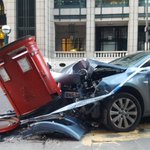 The streets of London are quiet on New Year's Day. pic.twitter.com/VaJ5TX7kac
FAKT: Am 29. März 2019 wird der Eurotunnel GESPRENGT und der Ärmelkanal VERMINT. #Brexit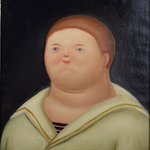 MrAdamRex Today my five year-old laughed at this painting in the middle of a museum for like six minutes pic.twitter.com/AHlNJiZU5R
plomlompom Wieviel Legitimität und Vertrauen die Hacker-Community plötzlich Polizei/Justiz/Gerichten ausspricht, wenn es um Bewertung von Übergriffigkeits-Vorwürfen geht (statt z.B Digital-Technik-Fragen). Staat als persönlicher Wahrheits-Dienstleister. Bissel en.wikipedia.org/wiki/CSI_effect auch.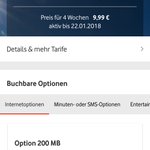 @vodafoneservice Und wo? Ich sehe da nur Optionen, die sich automatisch verlängern. pic.twitter.com/xYG3i1M1fU