GabrielBerlin Leute es ist so warm daheim und ich bin so dankbar ich zeig euch jetzt einfach mal die Stellantriebe (links oben) ich meine wie ersprießlich ist es bitte pic.twitter.com/UnBKvr1SVO
science_busters Unendlich viele Mathematiker gehen in eine Bar. Der erste bestellt ein Bier. Der zweite ein halbes Bier. Der dritte ein Viertel Bier. Der vierte ein Achtel Bier. "Geht mir nicht auf die Nerven", sagt der Barkeeper und stellt zwei Bier auf den Tresen. #WissenschaftswitzDerWoche
Idee: Kombination aus Datenbrille und Nasenbrille. Die Nase ist dann das Touchpad. Viele Touchgesten möglich!
spinfocl Kennt ihr den deine-Antwort-verstehe-ich-nicht-ganz-bin-aber-zu-schüchtern-nachzufragen-Like?
Quelle: STFW (Schweizerische Technische Fachschule Winterthur)
johannesbjerva My approach when writing something in 'Danish':
1) Write in Norwegian instead;
2) Replace words with old spellings ("mye"->"meget", "noe"->"noget");
3) Check with Translate and randomly switch out letters until you get the Danish spelling.

Step 1 generally seems to suffice.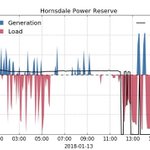 simonahac when SA energy prices went to -$1000 (yes, negative) today, the hornsdale power reserve (aka tesla megabattery) took full advantage.

ie. they were paid for charging the battery, soaking up excess energy! pic.twitter.com/iQ76CcRF8X
sanitario_ "Haben wir irgendwo nen Vordruck für formlose Anträge?"

*kramt weißes Blatt raus*

"Hier aber mach ne Kopie, das ist der letzte Vordruck."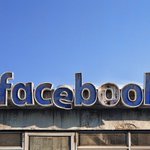 zeldman The internet company as an old, ruined, brick-and-mortar storefront. An art project by Andrei Lacatusu. Hat tip: @PaulMMCooper. c/o @Behance.

behance.net/gallery/526467… pic.twitter.com/z7vBQlA1vH