frachtschaden Ich glaube, Martin Schulz hat letztes Jahr hinter alle seine im Fernsehen geäußerten Sätze immer ganz ganz leise "ⁿᶦᶜʰᵗ" gesagt.
Aha bei Star Trek gibt's jetzt auch Flohpulver schon gespannt wie sie das aus dem Universum später wieder rausschreiben
texttheater "The Graduate School of the Humanities is being passive-aggressive."
suutje_blieven Auf die Frage was du wohl fühlen würdest, wenn du einen Menschen erschießen würdest, ist " Rückstoß." keine gesellschaftlich akzeptierte Antwort.
wortwicht "Wer bist du?"
"Ich bin eine Fee!"
"Du bist eine gute Fee?"
"Nein, das hab ich nicht gesagt!"
"Dann bist du eine..."
"Eine neutrale Fee, ja."
"Oh, und darf ich mir jetzt trotzdem etwas wünschen?"
"Mach doch."
"Ich wäre gern sehr reich."
"Aha."
BlacB 😭 I need to find the developer who made this game. We need to talk. pic.twitter.com/dSChtY4dpA
ojahnn In Garath steckenzubleiben empfehle ich nur bedingt weiter.
EnglishGibson "Gar nicht so schlimm" just means something's not as bad as expected, whereas "gar nicht so schlecht" sounds like it might be actually quite good.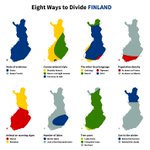 PegZor 8 ways to divide #Finland.
#maps #prkl 🇫🇮🇫🇮🇫🇮 pic.twitter.com/W5xC59bQiR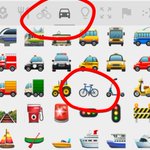 Might wanna rethink those emoji category icons in Signal, @whispersystems. pic.twitter.com/dB44G1VsHK
Hab grad ne Berechnung auf meiner GPU durchgeführt. Krass, oder:

>>> torch.Tensor([1]).cuda() + torch.Tensor([1]).cuda()

2
[torch.cuda.FloatTensor of size 1 (GPU 0)]
Ich eröffne ein Fachgeschäft für Einrichtungsmusik und nenne es Satiesfaction.
stephenroller Me to Siri, via bluetooth headphones: Siri, I can't find my phone
Siri: But, you're holding it!
Me: 😡