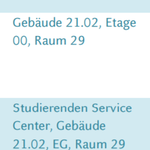 ojahnn diese 4 Veranstaltungen finden alle im gleichen Gebäude statt 😠 pic.twitter.com/DXDkONW3d2
Wenn du eine Giftpflanze bist und Angst vor dem eigenen Curare hast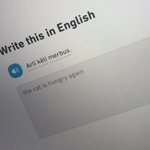 RoranKobayashi1 @duolingo @Dedalvs this made me laugh and made my day. I especially loved the slightly annoyed tone in the audio. pic.twitter.com/D0U1fAwCN2
"Wie dingen op papier bezit, heeft de macht om te bepalen wat normaal is en wat niet. Hoe minder mensen dingen bezitten, hoe meer de bedrijven die wél dingen bezitten kunnen bepalen hoe die mensen zich moeten gedragen." vice.com/nl/article/5dm…
texttheater Si creavisses minimum exemplum, non quaesivisses.
melissaFTW At the end of 2020, instead of 30 Under 30 and NextGen lists, please profile middle-aged people who just got their big breaks. I want to read about a mother of 2 who published her first novel, a director who released their first studio feature at 47, THAT'S THE LIST WE WANT.
annevclark If anyone has a right to be mad at Harry and Meghan it's the people of Sussex, who have been left leaderless without their Duke and who are now defenseless against incursions from Hampshire and Kent.
derwahremawa Umkehrschluss, aber als Teil der erweiterten Sonatenhauptsatzform
remcoknooi Ik heb overigens "waarvolgens", "waartijdens" en vooral "waarvia" heus wel uit mijn bek weten te krijgen. Geen probleem. Wel grappig dat "waar + voorzetsel" niet goed werkt met recente(re) voorzetsels.
remcoknooi Ik las net iets waarin de schrijver schreef "... volgens welke..." Nou staat op "welke" als betrekkelijk voornaamwoord uiteraard zonder verder proces de brandstapel, maar wat is het alternatief? "Waarvolgens" wringt ook aan alle kanten.
eturner303 The funny thing about AIDungeon is due to all the GPT-2 pre-training on swaths of random web text, you can create an adventure game about literally anything. Here's one about installing OpenCV from source: pic.twitter.com/zJvtjBwcbq